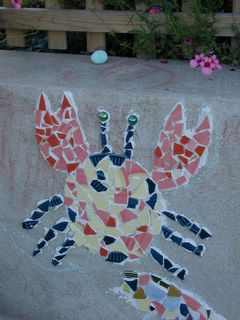 The latest creature to feature on our mosaic wall is this lovely crab.

This was a favourite chair in the kitchen that has been put in the garden to spend the rest of its days.

These are the boobs of our dear mermaid. We are yet to finish her face.

My beautiful girls and our pumpkins!!